Are you looking for a farm holidays with yoga room in order to organize your retreats and workshops? The Turtle Room is available for you.
Wooden floor to stay barefoot and stone walls, equipped with hi-fi and video system, latex mattresses and pillows. Yoga room is fully independent and has a bathroom adjacent, accessible to disabled persons.
One of the meanings of the word yoga is union, connection, exactly what we sought when we decided to leave in SacreTerre. We try to keep this intention alive and share it.
Yoga retreat for groups
Organizing seminars and intensive courses at SacreTerre means having a place created with the intention of bringing interior and exterior, heaven and earth, man and the elements closer together. You can alternate the use of the meditation room with outdoor practice, perhaps in the shade of the great centuries-old oak.
If you are a teacher write us to tell us what you need and how we can help you. We will send you a quote for the rental of the room taking into account your needs.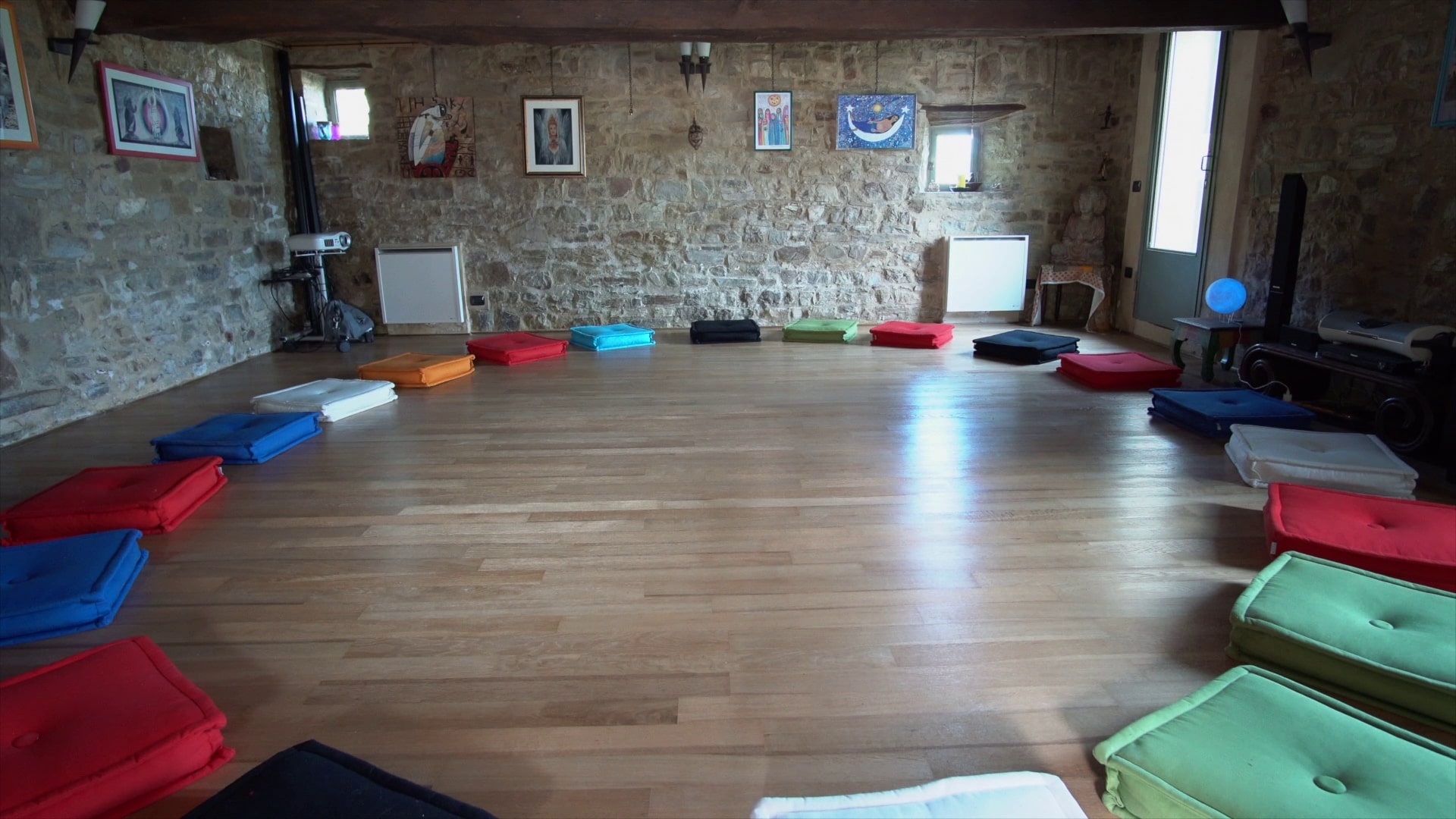 "Practicing in SacreTerre is a very positive experience. The atmosphere is unique and magical, everywhere you can feel the spiritual energy created with the yearlong work of the owners and the hosted groups . Turtle Room is very warm with its natural materials and you feel as you were into the mother earth.
Practice outdoor i salso great : in the meadows, at the edge of the wood, near tje bio-lake, sorronded by nature's sounds. We look forward of coming back next year!"