An equipped kitchen in your B&B
A bed and breakfast with an common kitchen fully equippedis part of our project of a sharing experience in SacreTerre. We are aware that we are going through a problematic period about sharing food and everything ad we understand how important is to guarantee a safe use of this space.
But in the warm season we offer a big outdoor space for breakfast and self prepared meals, to enjoy with a panoramic view of Val Parma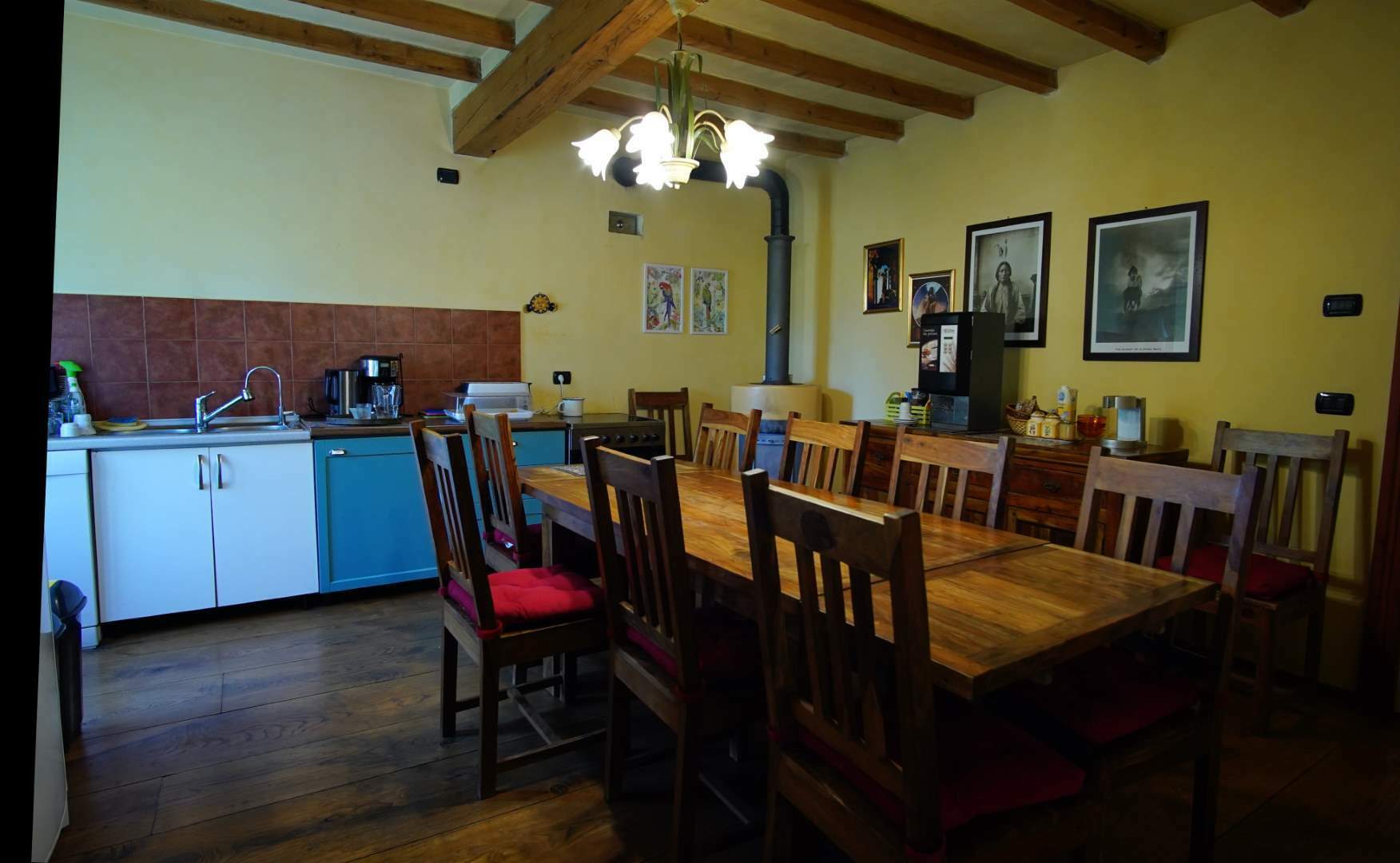 Common kitchen: equipment
The kitchen is about 22 sq m and the large solid wood table can accomodate 12 people. Outdoor there is plenty of space and tables to increase distances.
Hob with electric plates
Electric oven
Dishwasher
Refrigerator (no freezer)
Plates, glasses, table cutlery, chalices, decanter, all the common kitchen tools.
Sanification and deep cleaning are up to us. We ask you to wash up your dishes and leave the kitchen in order.
To use the kitchen there is an extra charge of €5/day per room.